Inspiration & Origin
Mary Anne and Debbie have been friends for well over a decade. They share in their love of sports, music, great food and friends. But the one thing they shared that really brought them together was when both had parents who began to suffer from cognitive decline and ultimately Alzheimer's. They knew how important it was to have the right caregiver, whether family, friends, companions or a nurse. In 2019, they founded Always Home Agency, a placement and referral agency for older adults.
"What are the caregivers doing
with our loved one on a daily basis?"
Great question. This query led to the creation of Always Home Connected, a service that provides caregivers and families with engaging activities for their loved ones or clients.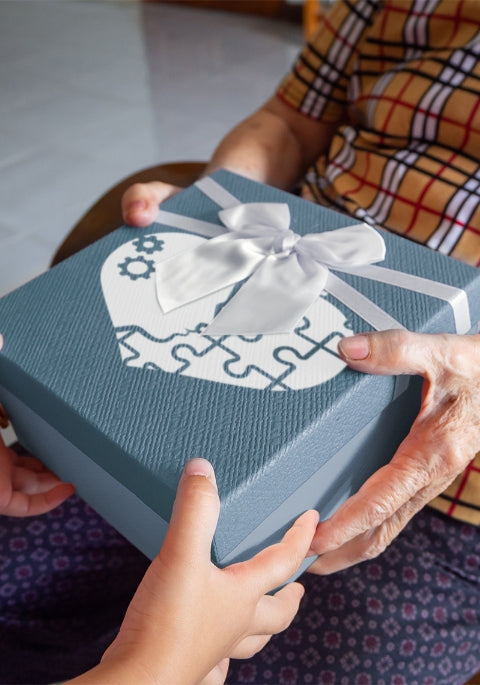 As a result of our own experiences, training, and engagement with caregivers and families, we knew that older adults, especially those who may be experiencing a decline in cognitive function, could greatly benefit from activities that encourage creative expression and cognitive collaboration. Our activities are selected in consultation with professionals, aging services providers, family, and friends. Our goal is to provide families and caregivers with activities that can create meaningful engagement for individuals with cognitive decline.
Shop Our Boxes